The Exposure Triangle in wildlife Photography
Only way to learn photography is with hands-on practice, important for beginners.
Reading a camera manual I believe is the absolute no go way to learn to improve your photograph's.
Join Cliff Norton B.A.Hons for practical hands on skills training, for a day
capturing bird images at Poda and Burgas lakes
.
Become one of many students over the years to have benefit of Cliffs photography, why not join one of the small numbers of beginners on his mentor program. The basic photography techniques taught to beginners' built up from proven in-person photography lesson plans designed by Cliff.
Photography is all about enjoyment the more you enjoy the more you benefit getting away from all the programs modes, learning to read the basics of light management and picture framing.
Aperture amount of light, which provides either shallow or large DOF (depth of field)
Shutter Speed amount of time light enters the camera to either freeze or blur motion
ISO light sensitivity which affects detail and sharpness, increasing noise the higher the ISO the higher noise and grain within the picture.
A perfect exposure creates the perfect image is the balance of all three elements
Latest uploads
Macro photography and close up photography
in and around the pond and wild meadow designed for a wildlife friendly garden at Poachers cottage Malomirovo Bulgaria #wildlife #nature #macro
Latest news features and upload
At Poachers cottage most evening are clear skies filled stars and during blue hour an ideal time for a star filled landscape image or star trails againts a back drop like the village bell tower.
News
Drama in the sky winters day snowfall man walks to the village shop
News
Relax in the summer kitchen
The summer kitchen primarily dates back to the late-18th and early-19th centuries, Poachers cottage summer kitchen designed for relaxing and enjoy outdoor eating during the late warm evenings of spring, summer and autumn.
Sunset Malomirovo
Sit relax was the sun disappear with the Blue mountains as a back drop
Malomirovo is a village in the Yambol Province, south-eastern Bulgaria. As of 2007 it has 409 inhabitants. The village is probably the location of the medieval castle Versinikia near which in 813 the Bulgarian Khan Krum decisively defeated the Byzantines.
Walking home after a day with the village herdsman
the evening sky on fire with reds, orange and purple colours building a dramatic skyline as the walk independently to their homes
Latest updates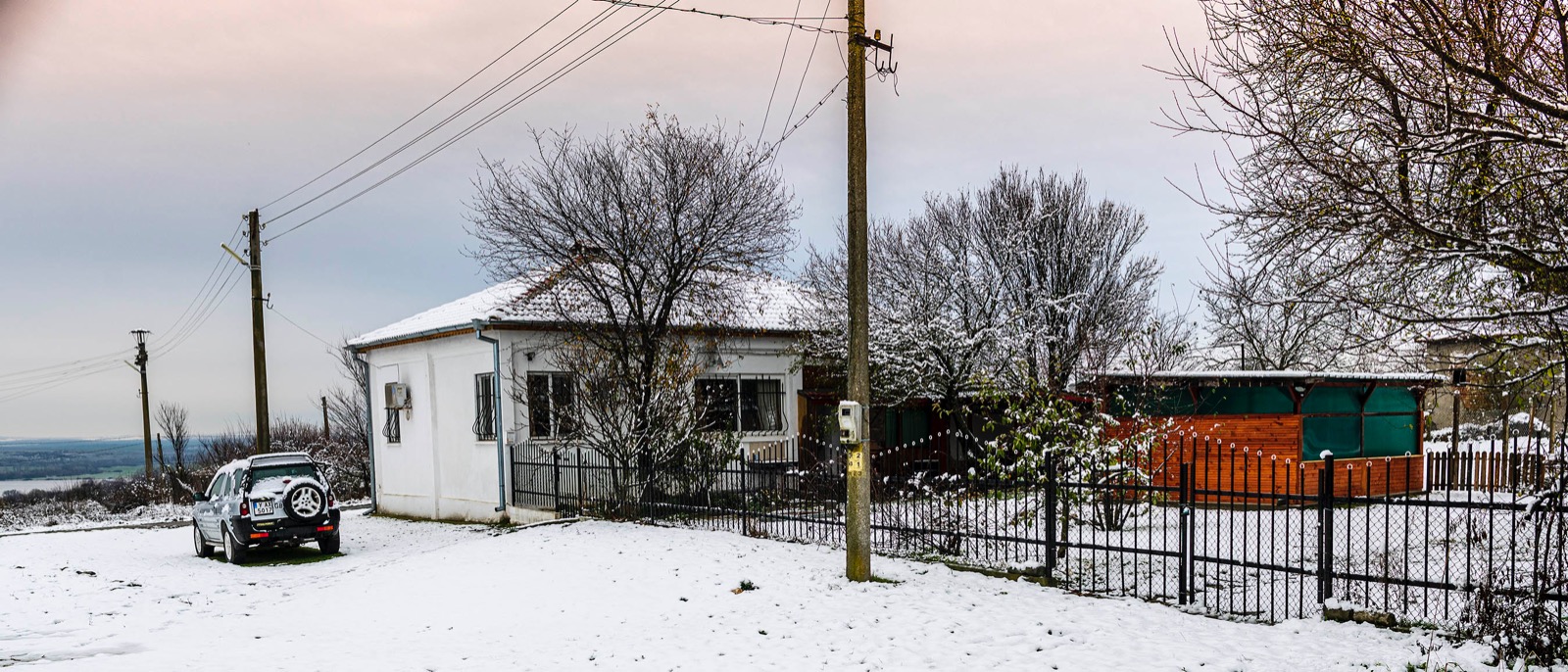 Crisp snow on a winter's morning in December bright skies cloud and chilly but a photographers dream, wildlife, nature and landscape photography
Lates news and updates
Our garden area has a resident Little owl and a selection of feeding stations eye level reflection pool, bug hotel, and field mouse.
News updates
Our poachers cottage garden is an ongoing project to attract wildlife on your doorstep with resident Little Owl dedicated Woodpecker pole for Great Spotted Woodpecker, soil ant hill for Green Woodpecker, feeding station for Blue tits, Great tit, Tree sparrow's, Goldfinch, Gold crest, Fly catcher, nesting Swallow's, Buzzard, Bee Eater, Roller, Hoopa, Pelicans, Night heron
News